Xprinter is always devoted to designing thermal printer coming with superior quality and easy-to-use.
We always make a way to develop new printer to meet needs from different customers.
For example, The latest new dual functions pos receipt and label printer -- XP-Q301F with auto-cutter.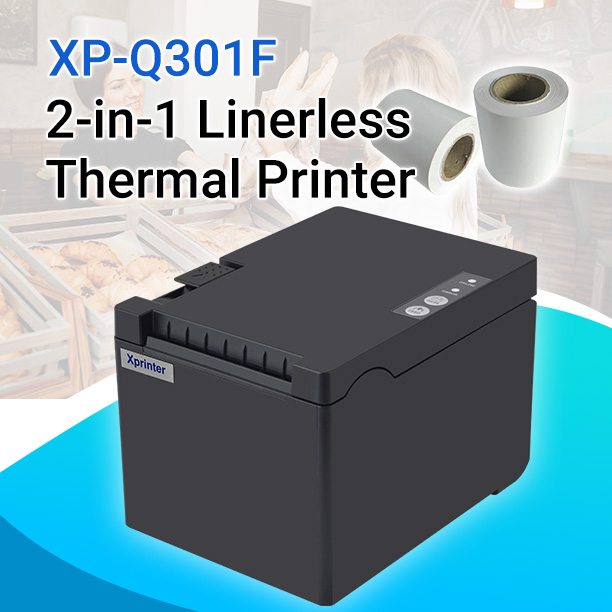 The biggest feature of this model is that it combines the functions of label and receipt printing. One machine
for multi-purpose. It is economical, efficient, convenient and fast, saving the budget for your business.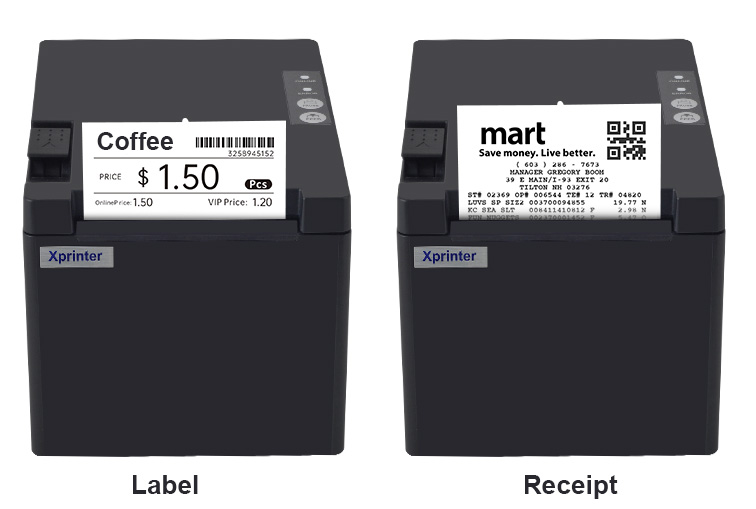 XP-Q301F is a 2-in-1 thermal printer. The size is 184×134×125 mm and weighs 1.12 kg. It is placed in the
cash register or office area, only taking a small space.Because of this, it is enjoyed a good praise from many
of its users. Its print speed is Max. 127 mm/s on label printing mode, Max. 220 mm/s on receipt printing mode,
which are easy to deal with bulk print tasks.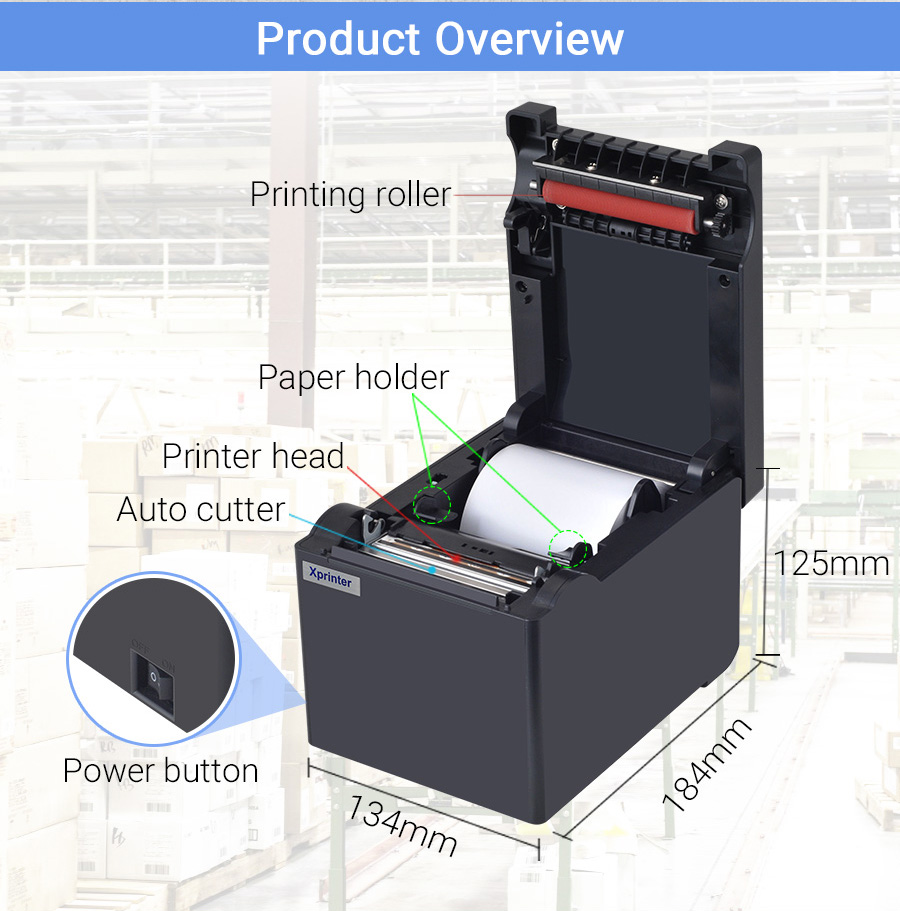 More Convenient Label Printing Mode
XP-Q301F supports Max. the label paper width of 80 mm, which enable you to print different stickers or tags:
coffee sticker, food package sticker, price tags, bread package tags etc. The optimized inner structure makes
it compatible with linerless label paper, improving your work efficiency and being more environmental-friendly.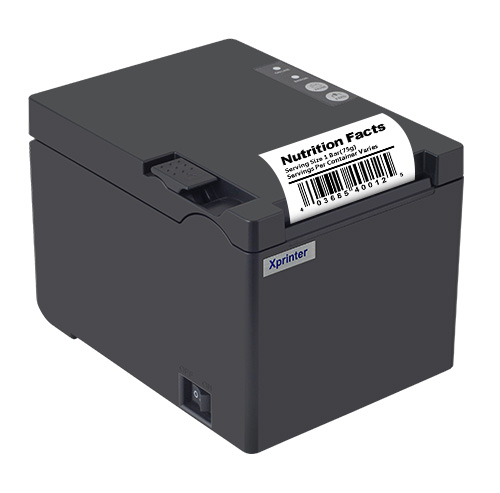 Faster receipt print mode
Most of 2-in-1 thermal printers on the market only supports 90 mm /s print speed. XP-Q301F supports Max.
220 mm/s , which beats most of the printers in its category. And it is even faster than many of POS thermal
receipt printer 80 mm.