Mostly we will prints labels via computer connection. But It is being more common that labels printing on mobile devices.
We use XP-420,hot sale label maker for example to show you how your label printer is connected to mobile devices.Then
you can print shipping labels, industrial labels for your business without desktop computer.
We begin with the most used mobile system --Android
First, we turn on "bluetooth" connection on our cellphone and pair our phone with "XP-420B"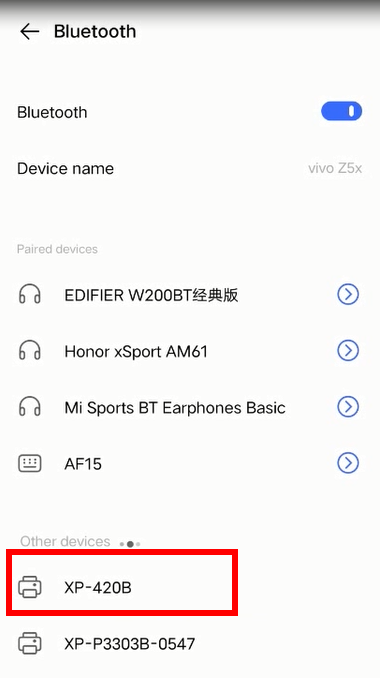 It requires to enter PIN number at the first pairing, please enter "0000" to continue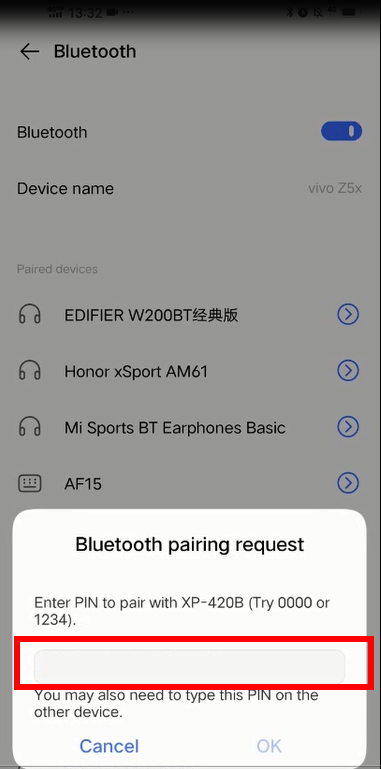 You will see "XP-420B" is on your paired device list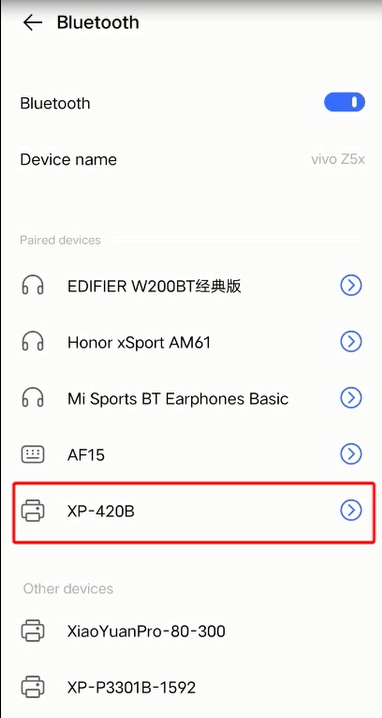 Then go to our label App"Xlabel"to finish the connection
Select "Search" and "Bluetooth Connection", then select the "XP-420B"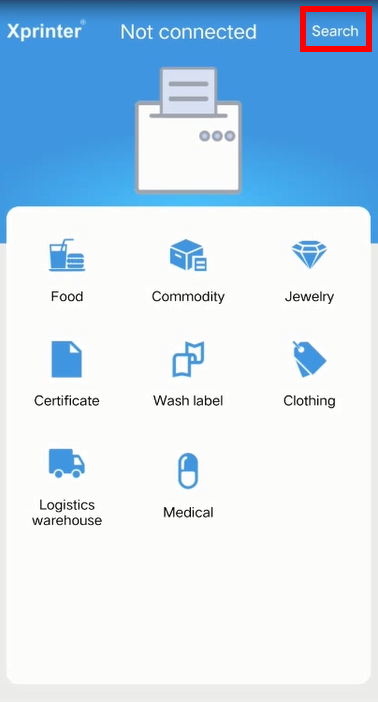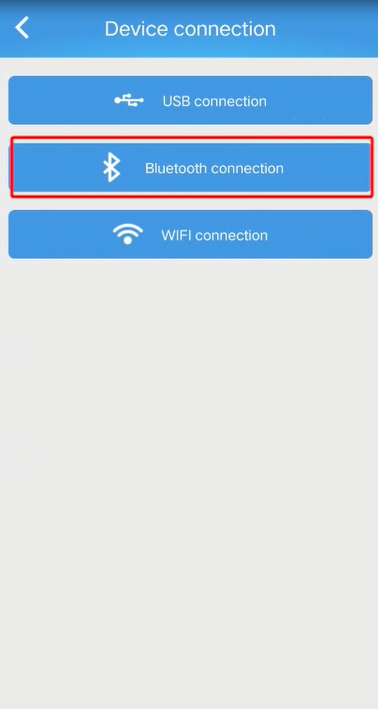 Now your printer is connected to your cellphone and you can printer a sample label to confirm the connection.
The tutorial is suitable for models with USB+Bluetooth interfaces: XP-470B , XP-420B, XP-DT427B, XP-D4601B
XP-450B,XP-DT325B