Xprinter has dedicated to producing superior quality mini POS printer to
all users for 15 years. With rich experience of years, we succeeded in
helping a great number of users building the POS solution for sale.
Our users has different demands from various industries. For example, a
user running a restaurant will have the demands for receipt printer to make
a loud sound since the kitchen could be a bit noisy when cooking. That is
why we designed this POS thermal receipt printer--XP-S300L.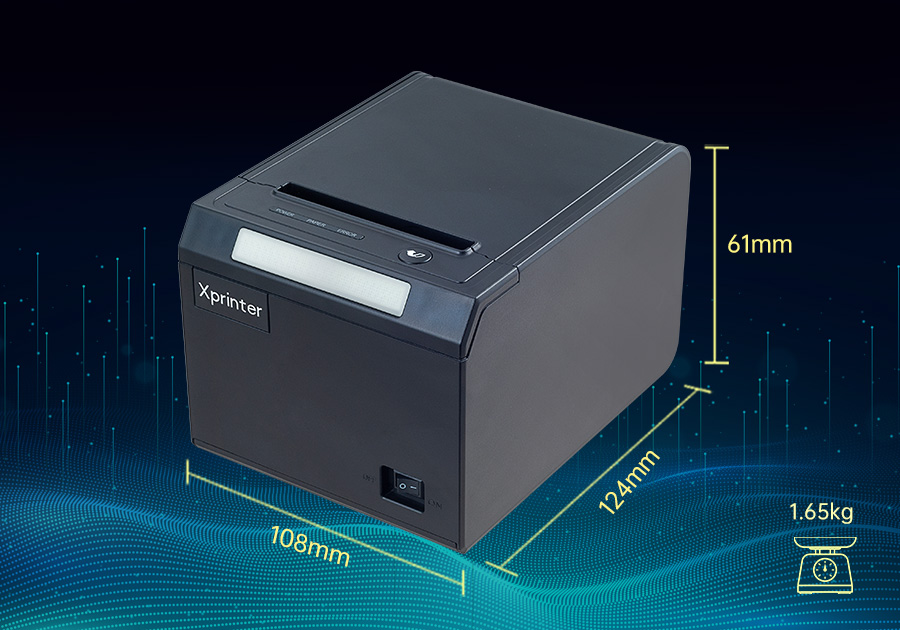 The Features You Need
XP-S300L is a mini POS printer offers retailers,supermarkets,pharmacies,
banking and financial institutions all the functionality you need. With high-speed
receipt and graphics printing, the industry's fastest cheque processing and
superior forms handling, increasing productivity and keeps customer lines
moving.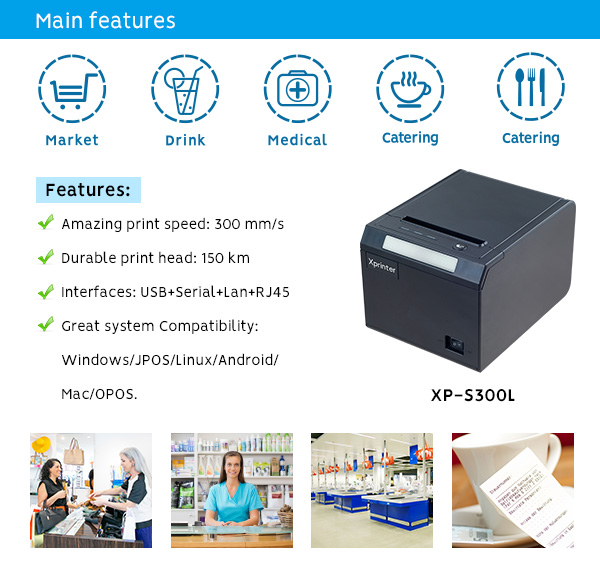 Strongly Recommended to Use in Restaurant Kitchen
It is noisy when chefs are cooking .XP-S300L has a big flash light on the front,
which flashes brightly when every order comes.On the back, there is a round
speaker reminding your coming orders.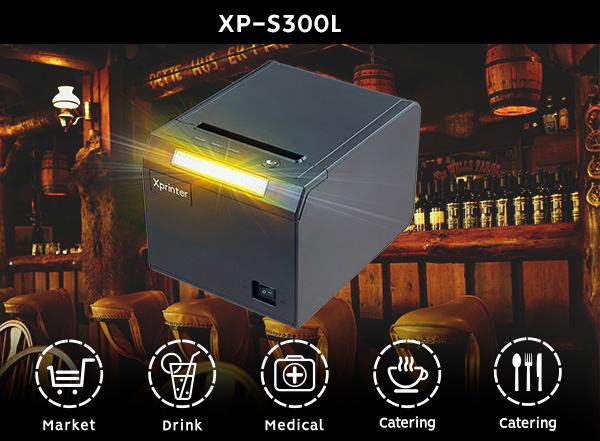 How it can be turned on the sound and light remind function ?
Other Features:
Amazing print speed: 300 mm/s
Durable print head: 150 km
Interfaces: USB+Serial+Lan+RJ45
Great system Compatibility: Windows/JPOS/Linux/Android/Mac/OPOS
Looking for cheap price and superior quality receipt printer for your business ?
Contact Us
Tel : (+86)-0756-3895852

E-mail : overseas@xprinter.net
Office add : 3rd Floor, 1 Building, Stone Industrial Park, Qianshan, Zhuhai City, Guangdong Province, China