Many receipt printer support the function of adjustment in receipt print width. But sometimes, it confuses users on how to make this adjustment.
Adjustment of print width is not as complicated as you thought. Just a few steps you can make the width as you need.
First, you need a test app for help , click this link to download and put it on your computer. Then, open the testing App to do the setting,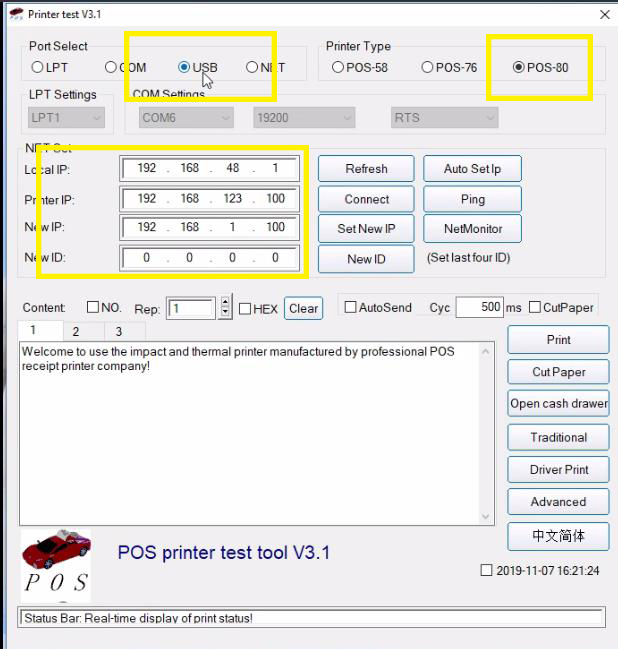 Now If you want to set the print width as 80 mm, Then please send Hex command "1F 1B 1F E1 13 14 02"
The other commands for 72 mm or 76 mm are "1F 1B 1F E1 13 14 00" , "1F 1B 1F E1 13 14 01"
on our test app to adjust the print width for your printer. Click " Traditional" to continue print testing.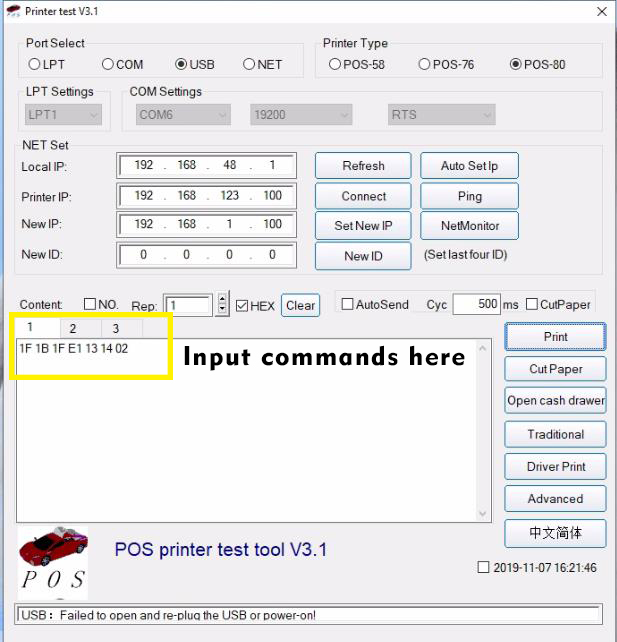 Before your print test , it is better to reboot your printer.
Then edit your "receipt" to print a receipt to ensure the width adjustment